This is where it all begins.  From product development to day-to-day customer service, the people behind Echo Fly Fishing are an eclectic crew that band together every day to make what Tim calls "Echo Soup."
At Echo Fly Fishing, we are proud to sell our rods and reels exclusively through our extensive dealer network.  Fly shops are part of the heart and soul of fly fishing, and we are committed to supporting them for the priceless resource they are.
Where the rubber meets the road.  From the most experienced of expert guides to the casual weekend warrior, Echo rods hit the water in the hands of anglers from every walk of life.
ECHO is a small, personable company of fly-fisher folk residing in Vancouver, Washington. We are the vision of Tim Rajeff – the culmination of his huge personality and an outlet of both creativity and service to the industry. Currently, Rajeff Sports distributes Echo Fly Rods to the world and Airflo Fly Lines to North America. We strive to provide quality products and customer service to our fellow fly-fishers.
As the founding father of Rajeff Sports, Tim tends to be busier than your average bald guy. When in the office, he spends all his time designing new lines and rods, addressing managerial-type-stuff or helping with customer service. When he's out and about, he's usually finding a reason to wet a line somewhere nearby or in far off lands.
Tim's extensive knowledge of fly rod design and performance stems from his early childhood patronage to the Golden Gate Angling and Casting Club in San Francisco, where he became a young and successful competition caster. Tim won a gold medal in the World Casting Games in single hand distance as well as winning the national overall fly accuracy and distance championship. Tim first began designing rods in 1980, and was one of the first people to use and adapt graphite fly rods in competition casting.
After spending his youth fishing and casting in California and Oregon, Tim's fishing career took a turn when he took a job working for the Fenwick Fly Fishing School in Montana during 1973. In 1985 he made the trek north and began guiding in Alaska, eventually moving on to develop and build the first fishing camps on Russia's Kola Peninsula, 60 miles above the Arctic Circle. He spent six years managing these camps before returning to the states in 1994. Upon his return he began working for a premium domestic rod manufacturer, where he worked as head of the engineering department and the Fly Brand Manager. Until 2001, he worked learning the ins and outs of fly rod design and manufacturing.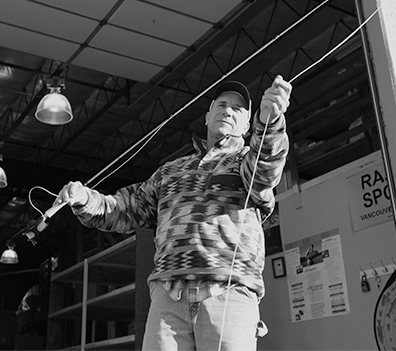 Tim Rajeff
Co-Owner
Tim is both designer and builder of most everything here at Rajeff Sports, from our desks and pallet racks, to Fly Rods, Reels, and Lines. Born and raised half a mile from the famous Golden Gate Casting Club in San Francisco he couldn't help but become a casting dork at a young age. Eleven years ago Tim slipped in the shower and took a sharp rap to the head. When he came to, the decision was made to start a rod company. Sometimes all it takes is a good jolt to the head to get one's "mind right."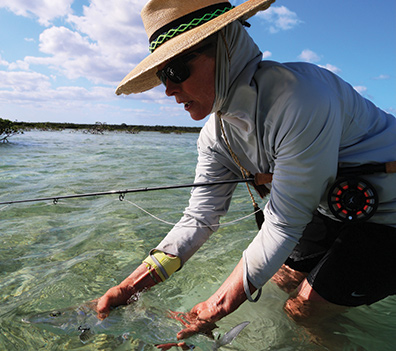 Katherine Hart
Co-Owner
A Native of Oregon. Fishing became a full time and full circle pursuit over 20 years ago, starting in Alaska fishing lodges, then on to Russia's Kola Peninsula starting/building the Ponoi River Lodge with Tim and crew. Now it's back in the Pacific Northwest working at Rajeff Sports. I got the buzz for fly casting instruction and followed it all the way to Master Certification with the FFF. When not fishing and bird watching in exotic places you can find me keeping company with our chickens in the veggies garden or tending the Pinot Grapes in our backyard. I'm honored to be part of a great team here at the Rajeff Sports World Headquarters.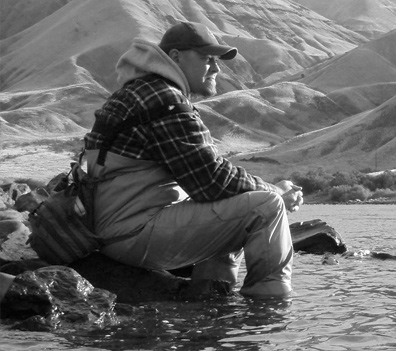 Jarrod Black
National Sales Manager
Jarrod has worked at Rajeff Sports since June of 2001 when the phones turned on for the first day and we sat silently at our desks going, "what now!?" A long time industry pawn, Jarrod started working in the fishing industry to fuel his need for gear. Little did he know that with great responsibility comes considerably less time to fish. When not managing sales at Rajeff Sports, you'll likely find Jarrod swinging the Kalama River for Steelhead or working the bikini hatch.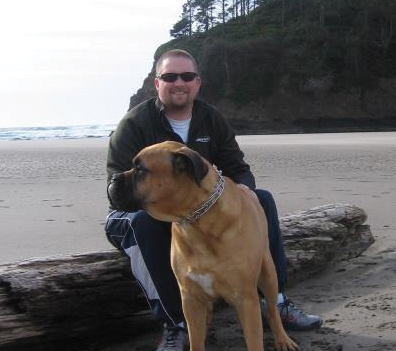 Jamie Hixson
Inventory & Product Development Manager
I have been with Rajeff Sports since 2005 and I am in charge of Inventory Control and help Tim with design of new product, also referred to as "Tim Control". When not slaving away at Rajeff Sports, I can be found fishing some of the local waters near my house or spending time with my family at our home away from home on a local lake.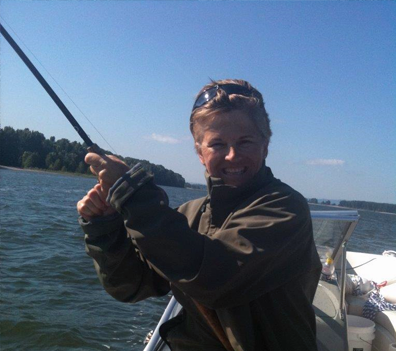 Anna Kittoe
Warehouse Manager / Warranty
I started fishing the Mississippi River in Wisconsin at the age of one. My sister tells me "we knew you were going to be fishing all your life when we saw that BIG smile as dad handed you the rod saying we have another one." Given that start in life with my family, I am the youngest of eight siblings, seven of us being devout anglers. When not at work much of my free time is spent in the pursuit of all species of fish from my boat "What Ever it Takes."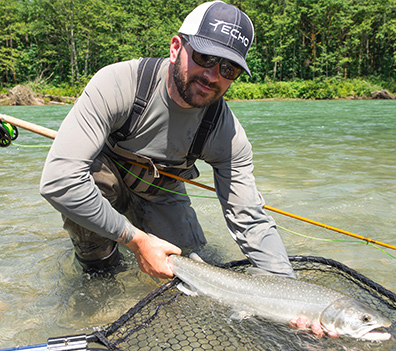 Evan (Ryan) Burck
Marketing & Pro Desk
Evan had been around this industry for a bit before making the leap to join the Rajeff Sports team in 2016.  Most of Evan's fishing trips consist of him rowing the drift boat while his friends catch fish, but he doesn't seem to mind.  When he's not on the water, you can typically find him at one of the local breweries, picking up heavy things then putting them down again at our neighboring gym, being a bit of a closet nerd (designing board games and whatnot), and smoking copious amounts of meats.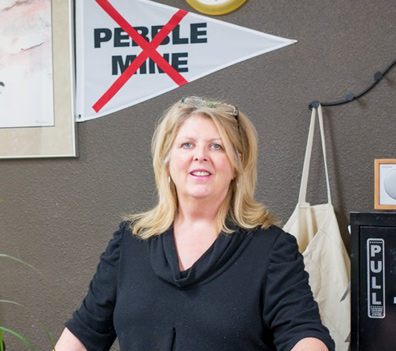 Lisa Sundby
Accounts Receivable
Lisa Sundby brings with her 30 plus years of experience in administration from the paint brush industry. She is happy to be back working for a family owned business enjoying the company of people who have a real passion for fly fishing. Lisa is a novice to the world of fly fishing but is working hard to learn all about this great sport and the fish we pursue. Her passion away from work revolves around her family and trying to golf all the public courses in the area.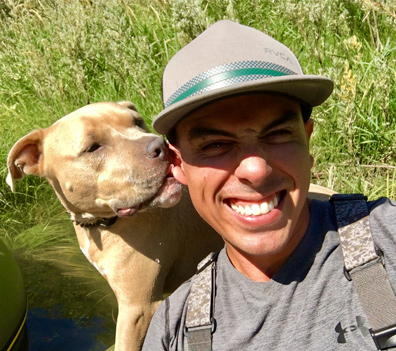 James Lemon
Pro Staff & Marketing
James is the newest member to Rajeff Sports and a recent Northern California transplant. He cut his teeth on the freestone trout streams of the Sierra Nevada Mountains near beautiful Lake Tahoe. James is taking a break from the indo game of NorCal and is now all about exercising the futility of human hope – swinging for steel! These days you'll see him floating around in his Watermaster with his dog, Kype, soaking up the Pacific Northwest views. When not fishing, he likes getting some sun, spending way too much time on his GoPro and riding powder at Mt Bachelor.