Dear Tim:
This note is my thank you for Echo fly rods.
With a decade of fishing with Echo graphite, glass, and cork in my hand, I've good reason to express my respect for these rods—from the Echo II Spey rod I fished in the estuary in 2009 to the Echo Bad Ass Glass 12 wt that I fished 30 miles offshore Pacific City in 2017.
I'm reaching deep to remember all the Echo rods I've fished in the last ten years, but here is at least a partial list.
Echo II Spey rod
Echo Shadow PE
Echo Edge
Echo Ion
Echo Ion XL
Echo 3 SW
Echo 3 SW 2916 rev.
Echo 3 FW
Echo Switch
Echo 3 Switch
Echo SR
Echo TR Spey
Echo TR 2017 rev.
Echo Dec Hogan
Echo Dec Hogan II
Echo Boost
Echo Boost beach
Echo Base
Echo Glass Spey
Echo Glass Switch
Echo King
Echo Pin
Echo Bad Ass Glass
Echo Prime
Echo EPR
Tim, I counted 25 fly rod I've fished, all acquired through Rajeff Sports in the last ten years. I know darn well that I fished two or more line weights in several of these rods too—in fact I'm confident that a full consideration of the various line weights and models would add up to at least fifty Echo fly rods I've fished.
Here are some things about these rods you should be proud of, none of which will be any surprise to you.
Not one of my Echo fly rods broke as a consequence of pure failure.
Roughly six of my rods were damaged by stepping-on, sitting-on, falling-on, shutting in my 4-Runner rear hatch, and so forth.
Your warranty service has been nothing short of fantastic. Whenever I broke a rod you had me back in service with a new section replaced in less than a week. I know you might not be able to meet this standard for every rod model and time of the year, but I have NEVER experienced warranty service that came close to yours from another rod manufacturer. NEVER.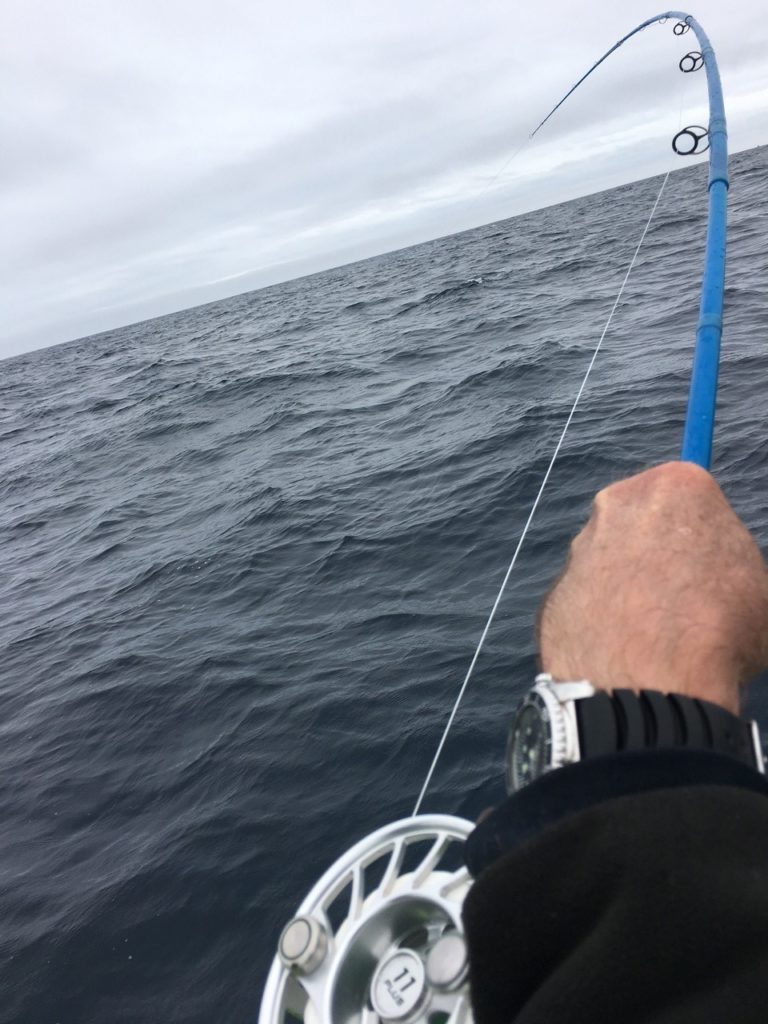 I appreciated my 2011 visit with your staff at the casting pond too—I remember you and I shared our ideas about designs for the Echo King rod while we were casting 4 wts on a warm afternoon.
Tim, I know you're well aware that I've been able to interact with—who knows how many, hundreds or thousands—of anglers who asked my advice about fly rods. I'm fortunate that I'm able to make my recommendations in a context that includes many of the highest price-point rods side-by-side with Echo.
I'm sure that you're well aware that my advice is always offered from the premise that I'm an average caster, no expert by any stretch.
Here is the gist of what I say to prospective clients.
You will be pleased with the performance of EVERY Echo fly rod you may choose to fish.
I've cast Echo fly rods alongside rods at twice the price and been unable to tell the difference in performance.
Then add superior warranty service to top-notch casting and durability, there's no way you'll ever regret purchasing an Echo rod.
Going on a trip of a lifetime? I'd never fail to take Echo rods—because I'm confident that they will withstand the most demanding test the fish can lay on them.
Time to close. I started writing at 4 AM and it's nearly 7 now; time go get to the gym and walk on the treadmill. Time is precious, whether I'm on the water or seated at my computer writing. I meant to simply say thanks for your rod designs, the fun I've had with fish bending my Echo rods into the cork, and your dependable service.
Thanks Tim, I wish you the best for the coming year – and please pass along my gratitude to to Jamie, Jarrod, Lisa, James, Evan, Anna and Kathryn—at the very least.
Jay Nicholas, January 2018
~ Jay Nicholas is an Echo and Airflo Pro Team member and friend of all of us at Rajeff Sports. He is the author of several fly fishing and tying books, his latest work 'Modern Steelhead Flies', features over 400 fly patterns from 66 contributing tiers, and over 1000 beautiful photos. Jay is a regular contributor to the Oregon Fly Fishing blog run by Caddis Fly Shop in Eugene, OR.